Our Logos Tell the Story
Chroma Marketing Essentials began business as Computers Made Easy in the summer of 1999. Over the years, our logos have helped tell the story of our growth.
In the beginning, our logo looked like this:

When we were Computers Made Easy, we taught commercial and residential classes in computer technology and software use. Do you remember when you used to have a Palm Pilot? We taught people how to use those. We also taught everything from how to copy and paste to the mysteries of Microsoft Word and Excel. We helped people learn digital cameras and installed anti-virus protection on their computers.

By 2002 we added website development to our menu of services, and it quickly took over the business.
Everybody needed a website, but they didn't know why they should get one from a company called Computers Made Easy.

We didn't change our logo immediately, but we did start referring to ourselves as "CME Websites."  As the end of the first decade of the 21st Century drew near, we officially became "Code Media Essentials," and abandoned the Computers Made Easy identity altogether.  (We were CME Websites for quite some time.)
Of course, the Internet grew and our customers' needs grew with it.  Our clients wanted us to market them online, and we had to master new disciplines like Google Ads, YouTube Ads, Social Media management, email marketing, and more.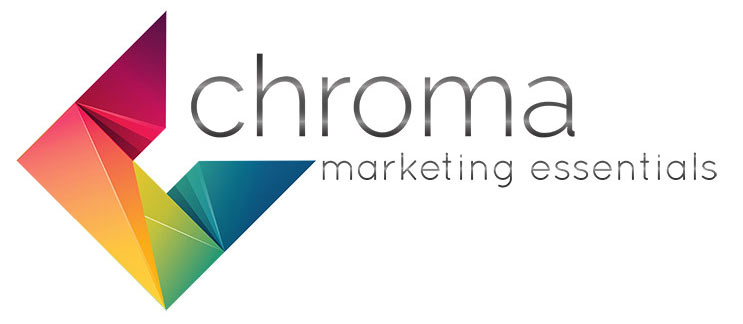 We Became Chroma Marketing Essentials in 2017
We needed to represent ourselves as a more diverse and comprehensive service provider, an agency able to go beyond websites to help businesses market themselves online.
In addition, we added print design, logo design, and branding services.
At CME, perhaps because we started with training services, our goal has always been to solve a problem rather than sell a product. As our staff grew and our pool of available talents and skills increased, we found ourselves helping clients with workflow processes.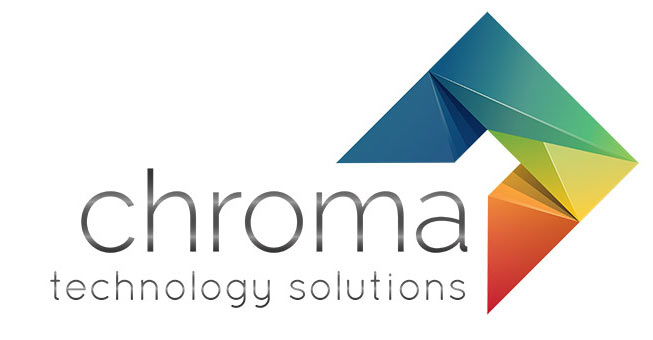 That might sound complicated, but it was really a matter of "that looks like you're doing it the hard way to us; we could probably make that simpler for you and save you some time and money."
Chroma Technology Solutions, a new division of CME handling customized software, especially interactive cloud-based portals, was born.
Today, both divisions work so closely together, we usually just refer to ourselves as Chroma Studios.
What will our next name change be?  Oh, no… We're done now!  After 20 years we've learned our lesson.
In a few years perhaps our services will extend to Virtual and Augmented Reality, 3D Printing, or websites that personalize themselves in real time to suit your demographic – but wherever the future takes us – Chroma is the final word in who we are.