At Chroma we have a unique process in which we help you analyze your company and come up with your mission, values, and vision of your company along with your company style.
We take this and combine them into a cohesive and consistent presentation, including your logo, company colors, fonts, and the look & feel of your business cards, marketing materials, specialty items, and website.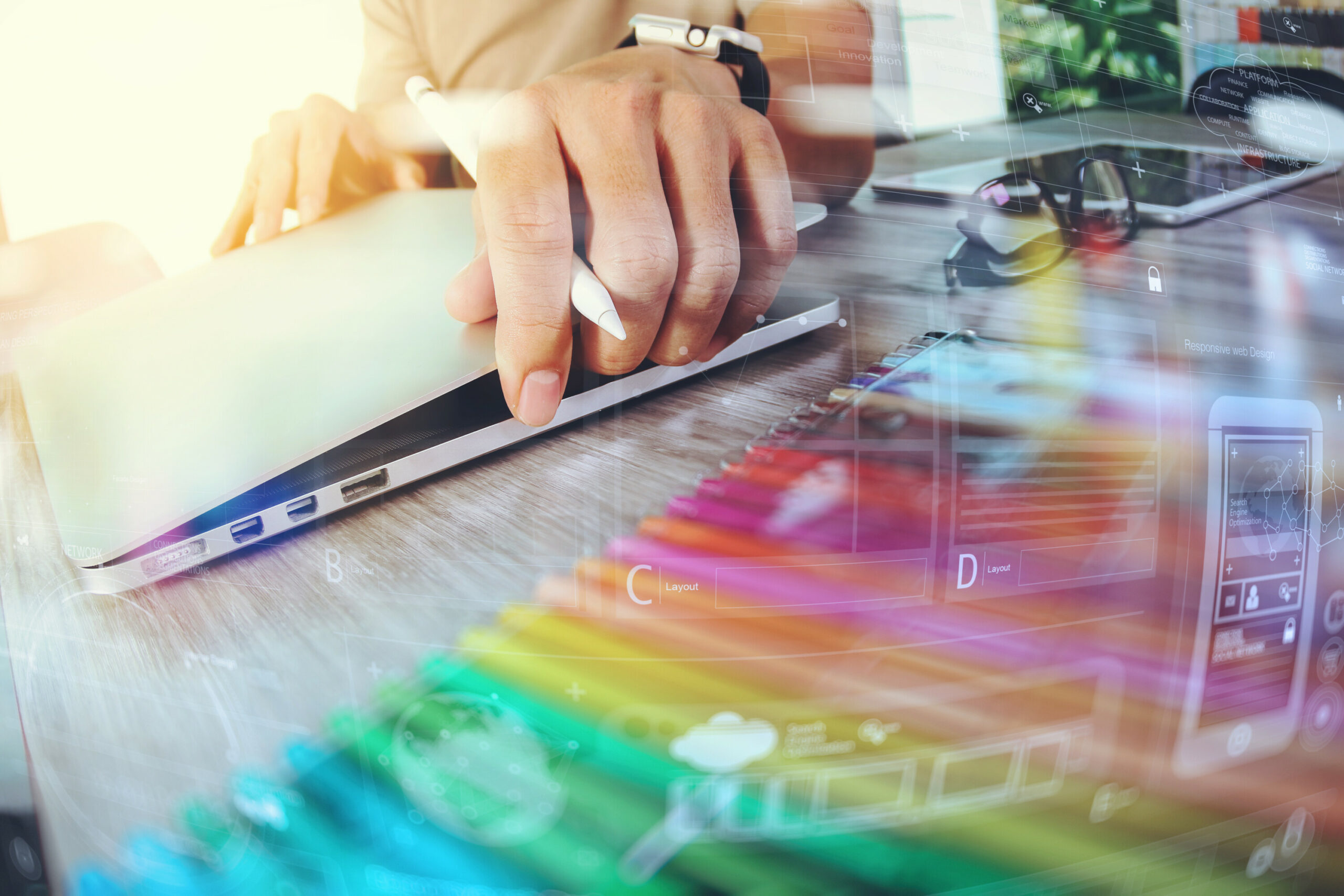 Understanding.
We strive to understand your business, know your market, and research your competition.


Differentiating.
We look at why you're unique, why customers choose your company, and what advantages you have over your competition.
Identifying.
We work with you to uncover your business style, along with the ideal look & feel for presenting your services.
Applying.
We begin implementing your brand across all marketing platforms.
80% of consumers agree that a strong brand is the most important factor in making their decision to purchase. In fact, many consumers feel that a strong business brand is three times more important to them than their customer service. Because of this, at Chroma we strive to create a strong and recognizable business brand that can effectively convey what your business about and give it a unique look that is all it's own.
When you choose Chroma, you're hiring a successful online marketing agency that employs accomplished design professionals, some of whom have over 25 years experience in the field. We're ready to take your job seriously and assist your company in finding its most effective branding style.
Why is Branding Important?
No matter the size of your business, branding is important for engaging customers and keeping them coming back.  Your brand should separate you from your competition, increase the motivation of your staff, inspire pride in accomplishment, and help create sales and referrals.
Establishing a cohesive brand involves taking who you are as a company and how figuring out how that should look to the world.
At Chroma, we have 20 years of experience taking your thoughts and business goals and translating them into a brand that you will love.