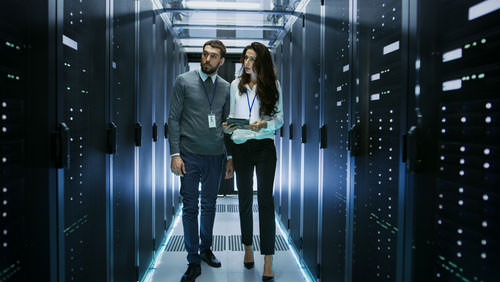 Is all web and email hosting the same?
Did you find the cheapest hosting and email services you could? Proud of yourself for saving money? Don't be. If your logic was that "hosting is hosting" and the cheap company is being fair and the expensive company was just ripping you off – well, in that case I have some $5 Rolex watches you might like to see.
Hosting is like Sausage
Hosting is like sausage, one word that covers a wide range of products, all the way from a gourmet experience to processed meat of dubious origin. Let's take a moment to see what ingredients get ground up into your hosting experience and why the cheap stuff can take you down and out as surely as a bad beer sausage.
Most Hosting is Shared Hosting
Hosting refers to the idea that there is a machine somewhere – a web-server – that hands out copies of your website to visitors. Shared hosting is when one machine hosts and serves out multiple websites, often many websites at the same time.
Let's ask ourselves, what happens when the server hosting your website also serves out adult content, gambling, or sites espousing extremist views? If your website is on the same machine, rubbing shoulders with the bad guys, guilt by association will get you.
In this case, that means Google responds by limiting or dropping what search value your site may otherwise have enjoyed.
Now, what if one of those websites right next to yours is hacked and used to download viruses and malware on the computers of innocent visitors? You guessed it – your website again suffers the fate of living in a bad neighborhood.
But your FREE or cheap hosting service is looking out for you, right? They wouldn't let those awful things happen to you? (Want to see those $5 Rolex watches again?)
Should your Website be on a Web-server all by Itself?
Having a web server devoted to your website alone is called "dedicated hosting."
Is dedicated hosting for you? Probably not.
Usually, only large companies with heavily trafficked websites go for dedicated hosting. For most small companies, the dedicated route is prohibitively expensive, costing hundreds of dollars a month and more.
To be affordable, shared hosting is what you need, but a reliable service provider is even more important. A reputable hosting partner will keep your "shared hosting" neighborhood clean and help your website maintain a good reputation with Google.
Web Server Response Speed
When Google provides search results, it looks at over 200 factors about your website. A notable one is response speed from the hosting web-server.
If a server is overloaded with many websites (as you would expect on a cheap service), this can slow down delivery time on any request to view the site. You may or may not be able to "see" this yourself, as Google counts response time in hundreds of milliseconds, but if you have to wait for your page to respond and you can watch the pictures being downloaded, your site is way too slow!
Speed is influenced by bandwidth too. Another way to say this is – how robust is the web-server's connection to the Internet? A good data center has connections you could compare to main water lines and fire hoses. A cheap web server in someone's basement has a connection like a garden hose.
Finally, speed is also heavily influenced by the website itself. Whether you paid a little or a lot for your website, think of it like a vehicle. If you bought a sports car, it will run fast, and faster still on a good track. If you bought a tank. Well, it's a tank. (Sometimes you want a tank, sometimes you don't.)
Server Space
Anyone can give you a good deal if they shoehorn your website into a small space on a slow machine hobbled by a limited connection to the Internet.
What do we mean by "small space?"
Your website is nothing more than a set of files on a computer. Just like all those pictures you took on your last vacation, those files take up space. If a webserver is going to hold a lot of websites, it can't give all of them unlimited space.
So, one day when you go to make an update, don't be surprised if that new picture or brochure just doesn't go through. You've run out of space!
Hosting Affects Your Email Too
Your corporate email is also run from a server, one specially configured to handle email services. Though there are technical differences, many of the concerns we've covered here are the same, or even more critical.
If another email service on the same server is used to send spam, your email can be blacklisted. That means your email won't get where it's going, being blocked just as if it was spam. You've done nothing wrong, but once again, guilt by association applies.
All the blacklist services see is that your email is coming from a machine doing bad things. Everything coming out of that server becomes suspect.
As before, you are at the mercy of your email hosting service in keeping a clean system for everyone on that shared server. (No doubt that duty weighs heavily on the minds of the purveyors of cheap email hosting.)
Backups, Security, and Updates
What happens when your site is hacked? One horror story we encountered recently went something like this:
"Our customer has a website on your server and they've been hacked. Can we have access to fix the damage and repair the site?"
"No, only our staff is allowed that level of access. The customer will have to pay our fees."
"Is there a backup? Can we just revert to a backup?"
"There is no backup plug-in installed. The customer will have to pay our fees to fix the site."
"It looks like the hacker got in through an outdated plug-in. Is there a service you offer to keep the website up-to-date for security purposes?"
"We do not offer that service, it is the customer's responsibility."
There, you can see how that conversation went.
Now, imagine the same exchange where you and your host's customer service are not exactly speaking the same language. Have fun!
Security can be a complicated issue, and as we've seen in the news with increasing frequency, even the biggest companies are not immune to being hacked. However, a lot of web hacking is just opportunistic.
Usually, someone who should be protecting the customer is, instead, just being stupid. You can probably afford better than stupid.
Customer Service
When you need something, can you call someone? Can you talk to the person who actually works on your hosting account, domain name, website, or email? Does even the smallest problem take a week or longer to fix? And is it fixed right the first time?
Is English the second or third language of the person you get on the phone?
Given time, problems will happen. That's all but inevitable in any complex system. When trouble does arise, knowing there are people who care about your account and will do their best to set things right is a lot more reassuring than listening to a fuzzy phone line with response delay from overseas.
Summary
Hosting is NOT a one-size or one price fits all proposition. If you think you are paying too much for hosting or for your email, you may be, or you may simply not understand what you are paying for.
The danger in choosing a cheaper service provider, is that you don't know what jeopardy you are exposing your website or your email to. You may not have a problem for years, but when and if you do, it could be a bigger issue than you bargained for.
If your website is hosted with CME Websites, and you want to learn more about security, updates, backups, response speed, and more, just ask. You can reach us at 724-523-3001, or check in with us via our Contact form.
Depending on your question, it may take us a short time to research and answer correctly about your account. After all, we're not reading from a fake script. We're taking the effort to find the right answer for you.
Doesn't that sound like a better way to do business? (Leave the fake Rolex, enjoy the Bratwurst!)