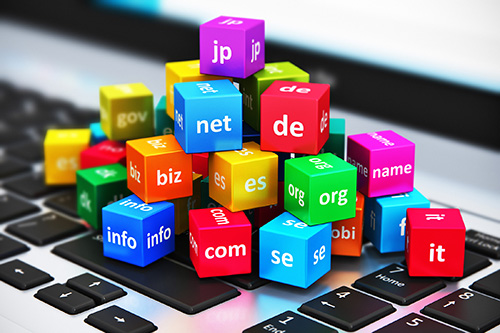 Owning Your Domain Name
Are You in Control?
Owning a domain name is crucial to your business. As your primary identifier, your domain name leads customers to your website, products, services and more.
Registering a domain name is often referred to as "buying" it. However, unless the domain is registered in your name, using your personal information, you may not own it at all. It may legally belong to your web developer.
It's important to ensure your correct name, email address, and business information is listed on the domain registration. When registering through a web developer, host, or any other third party, they may use their own personal information instead of yours – legally taking ownership of those domain rights – even if you pay for it.
Avoiding Domain Name Drama
When a third party owns your company's domain name, serious issues could arise. The owner can redirect the domain to other websites, shut it down completely, sell it to another party, or make you fight for control.
Chroma Marketing Essentials manages over 700 domain names and regularly helps businesses with these issues. We ensure all our clients own the rights to their own domain registrations – not us.
One new client sought Chroma's help when their former web developer was unreachable and uncooperative. Unfortunately, our team quickly discovered that their former developer owned the rights to our client's domain name.
Many business owners give up when neglectful web developers are located on the other side of the country – or the world. Starting over means losing all advertising, branding, and years of history built around your domain name, which can be devastating for your business.
Our client took a different approach: tracking down the web developer's residential address, and visiting them for a confrontation. While we don't recommend that approach, we admire their commitment to their business and domain.
The former web developer essentially held our client hostage, charging sky-high fees and engaging in potentially illegal activity, all while refusing to give up the rights to the domain name. In our 20 years in business, we've seen at least a dozen companies lose similar fights before turning to Chroma for help.
What's in a Domain Name?
Domain names are the way the world recognizes your business. Most internet users are familiar with the generic, top-level domains: .com, .org, .gov, .edu, and .net.
What words you add before those domains make the name specific to you and your company. Servers and websites identify each other by IP addresses – long complex strings of numbers.
Domains allow users to access websites by via those easy-to-remember names, rather than typing a complete IP address.
When buying a domain, companies receive the rights to use it for the duration of their registration – typically somewhere between one and 10 years. If you forget to renew your registration, you can lose access to your domain name.
Domains Control DNS Records
You may think a domain name does nothing more than take people to your website. But that's not all a domain name does.
Associated with your domain name are "DNS records." These records, or settings for traffic routing, are technical and can be complex, controlling your email, IP address, subdomains, and more.
Over the years, we've seen companies turn over their domain names to the control of inexperienced web developers who had no knowledge of or experience with DNS records, causing email and other services to cease. Getting those services up and running again can be a challenge.
Ask your web developer if they understand the implications of DNS records when they work with your domain name.
Domain Dos and Don'ts
Domain names come with strict rules to ensure their security. Domain providers need to be able to confirm your identity for registration, renewal, and ownership transfer purposes.
It's easier to get things right the first time, so registering your domain with a current, active email address is key.
Providers can only contact domain name owners through their address of record. All providers will send annual notifications to your email, asking for updates – so pay attention to your inbox!
This is especially important if you purchase the domain name for a long period of time. Do you still have the email address you used to register a domain name 10 years ago?
When you have domain name issues, call Chroma Marketing Essentials at 724-523-3001. We're committed to helping our clients feel secure in every aspect of their online presence.
For more information on how Chroma can help your business, visit chroma-marketing.com.