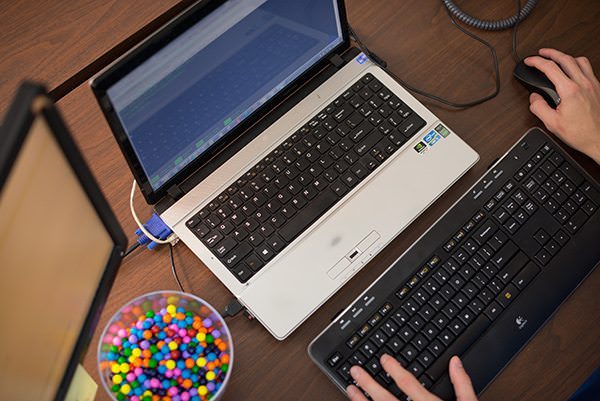 Top 10 Tips for Finding a Web Developer
It's no secret to business owners that getting a site up and running for your business is no mean feat. While it's possible to use a number of pre-built templates and build your own site, the results from these are often lackluster and hard to find through search engines – so the vast majority of businesses pay a 3rd party developer to create and launch their website.
There are thousands of options when it comes to choosing who will develop your website – knowing which option is the best for you is not always easy. What makes this even more difficult is the highly technical and specialized nature of the product.
So, what should you look for in a developer? Are you looking online? Are you looking for a local developer? An agency? An individual? Do you know if they are even located in the US?
Here are a few tips you can use when looking for a web development company.
#1 Trust
Ask for references and check portfolios. Any reputable developer should be able to supply an online portfolio of recent web development work. Based on you conversations with the developer and what you see of their abilities, do you trust this developer with your company's future? Does it seem like a safe bet that they'll be there for you next month or next year?
#2 Price
Naturally, price is a big concern to most business owners. How much should a website cost? For website design/development, pricing standards can be a bit hard to establish – quotes on the same work from different companies can vary wildly. Make sure you compare "apples to apples" as best you can. Remember that your website is your first impression for many customers and a key piece of your digital marketing. Pay what you need to ensure that you're getting the first impression and features you want.
(Recently, we've come across an even more in-depth article on "How Much Does a Website Cost" for those who really want to explore the subject, especially the Do It Yourself Options)
#3 Value
The cheapest price means very little if there is no value for what you've paid. When comparing quotes, make sure you clearly understand what you will receive for the price you're paying. Look for a company that offers great features for what they charge.
#4 Collaboration
Your website should act as the hub of your marketing and speak directly to your audience. In order to build an effective website for your company, your developer must collaborate with you. A good web development company values your input. There's nobody that knows your business and customers better than you. Make sure you feel a connection when talking to web developers. Does the developer listen to your needs? Ask about your goals? Offer advice and expertise?
# 5 Friendliness
Yes, friendliness. Like with your accountant, insurance agent, or attorney, you will ideally have a long-term relationship with your web developer. Finding someone you like is important because you'll be working with them frequently. Make sure they pay attention to you and have your best interests at heart. You'll probably be calling your developer with a lot of questions – and when you do, you will want a friendly voice waiting with answers.
#6 Understanding/Perceptiveness:
A company that understands who you are and where you're coming from will be able to design a website that produces results. You want your site to communicate exactly what your business is about to the whole world. You want a company that is perceptive and will offer you thoughts, insights, and specialized expertise that will make your website even better than you had originally imagined.
#7 Reliability
This is such an important quality for a web developer to have. Will they still answer your calls after the project is finished? Will they still be there next month or next year? Often developers are "moonlighting" or doing web work until they can find a "Remember, a website is a long-term investment. Talk to their references and make sure you select a developer that supports you long after the initial website is completed.
#8 Experience
Always look for experience when selecting a web developer. The reason for this is very simple – there's more to making a website than putting words and pictures online. An experienced web developer understands your market, how consumers interact with websites, how search engines interact with websites, and how colors, layout, and design affect consumers. If proper web design was as simple as picking a template and adding your own text and photos, nobody would pay for website development. A proper developer should offer graphic design and custom coded sites.
#9 Communication
Because of the collaborative nature of creating a website, frequent and clear communication is required. When looking for a web development company, find one that communicates with you well. Make sure they answer the phone when you call (or get back to you quickly) and respond quickly to emails. If it takes a week or two for each response, it's going to take forever to complete a web project.
#10 Technical Expertise
Are you talking to some salesmen in a slick suit or someone who really has the expertise to guide your project? Are they tech-savvy enough to give you the website you want? Do they really understand your goals and how to use the technology effectively? Expertise is more than knowing a couple programs or how to code – it's about using the right tools in the right way to get you the right results.