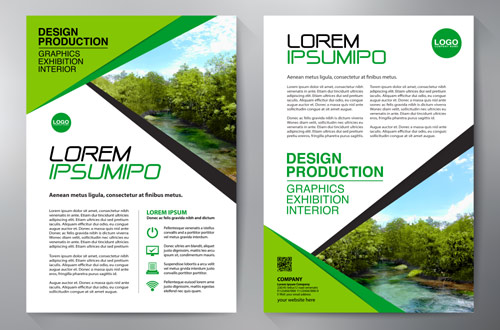 Print is Alive and Well!
It's easy to dismiss printed materials in today's vast world of digital marketing.  Many companies don't even consider using printed materials when developing a marketing strategy.  It might seem like paper is obsolete in the marketing world.  But that just isn't true.  Print is very much alive and worth considering.
Did you know that 70% of Americans prefer to read from paper sources? Note pads, brochures, posters, billboards, thank-you cards, invoices, magazines, and other printed materials have the power to strengthen your brand and grow your business.
Print Provides Positive Results!
Print may be considered old, but the old has become new again!  Because so many people feel that they are oversaturated with digital media, print has the power to make your brand stand out from the competition.
Print gets results!  Did you know that 80% of snail mail is opened, while 80% of email is deleted without ever being read?  3 out of 4 small businesses use both printed materials and digital marketing materials, providing the best return on investment and most substantial response rate.
There are plenty of reasons you shouldn't dismiss the power of printed materials as part of your marketing strategy:
It's tangible! You might have noticed vinyl records are making a comeback.  Why?  People like tangible things.  They want to hold and use something other than an electronic device with a screen.
It's got staying power! Have you ever passed a billboard every day on your way to work?  Printed materials have staying power!
It adds legitimacy and builds trust! 33% of the population does not trust companies that do not utilize printed marketing materials and 56% of all consumers have more trust in companies that use printed materials.
It strengthens your online presence! Printed materials can direct potential customers to your website, social media, email, and phone.
Some people still aren't online! It's hard to imagine, but some people still aren't online.  And some areas don't even offer high speed internet yet.  Over 10% of Americans do not use the internet.  Printed materials are essential for reaching these audiences.
Chroma Is Your Print Marketing Expert!
Ready to harness the power of printed marketing materials?  Chroma Marketing Essentials has the experience and expertise to empower your brand in print.
Our team of experts determines the exact types of printed materials that will work best for you.  We make sure that your brand's persona is consistent with your online presence and that it is as aesthetically pleasing and effective as possible.
Interested in learning more about Chroma Marketing Essentials and how we provide comprehensive marketing solutions?  Call us today at 724-523-3001, or visit our Contact Us page. We look forward to serving you with all your web and online marketing needs.