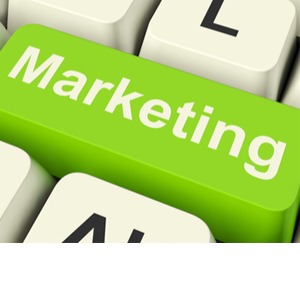 CME Websites
The Value of an Online Marketing Engine
"At CME, we go beyond websites to create online marketing engines designed to outshine your competition, convert leads to customers, and fuel your business for success."
One of a Billion
There over 1 billion websites online and most are a dime a dozen.  Free Do-it-Yourself, Drag-and Drop systems and inexpensive part-time freelancers add over 100,000 sites to the world-wide-web every single day.
If all you need are words and pictures on the Internet, you can probably get your friend's, nephew's, cousin's, auntie's, uncle to do it for you cheap.
The Best of the Competition
Online, your competition is only a click away. If your website doesn't look better, read better, and reach out to your marketplace better than your competitors' – why in the world would you expect a call?  And if your website makes you look like the cheap, hurry-up, knock off choice – do you even want that call?
At CME, we design to impress.  Our goal is to get you in the game and keep you there, so that visitors know your business is an outstanding choice.  You need more than business hours and bullet points online – you need to represent as a Brand known for delivering what clients and consumers want.
Converting Leads to Customers
Even being the #1, guaranteed result across all search engines, forever, does no good if your website is actively working against you.
A slow, non-mobile, un-secure, difficult to use site, with a bad design and a poor message will kill you, just as if your business looked like rickety retail shack sitting next to a big-box store.
Your site must attract visitors and bring them in to your "sales funnel."  Each visitor is on a journey from their first visit to their first buying experience, and hopefully – repeat sales.
At CME, we engage your web visitors using forms, chat, e-news blasts, surveys, downloads, videos, and sign-ups, while automating remarketing opportunities and helping you manage click funnels and customer relationships on the back-end.
The Combined Arms Approach
Today, no website succeeds alone.  Imagine winning a war with a handful of riflemen?  Strategic victory requires aircraft and armor, sea power and satellites, recon and infantry, etc.
When it comes to the web, the approach of "once and done; build it and they will come," is dead and gone.
Success comes from a combined and coordinated approach using whatever weapons from the marketing arsenal may be appropriate for your goals and your budget.  These include: websites, e-commerce, image branding, marketing writing, SEO, search engine marketing, social media, Google reviews, e-blasts and e-news, along with back-end tasks like workflow management and business process optimization.
Only by integrating the digital disciplines appropriate for your business can we overcome the forces of anonymity arrayed against you!
Specialty Software Services
At CME, our software division, CME Integrations, offers a fully-staffed, in-house Agile Development team able to custom write complex software, applications, system integrations, and back-end user interfaces for a variety of purposes.
What does specialty software bring to the equation?  Many companies are held back by data bottlenecks and inefficient business processes. The team at CME identifies money wasting holdups and profit-making opportunities in the way your business manages information and workflow.
When was the last time your web developer said "we can make your business better, faster, stronger – and smarter?"
Summation
When it all comes together, that's when CME goes beyond websites to create online marketing engines! Our goal is far more than putting words and pictures online; our mission is to fuel your business success!
What's it going to take for your business to win its battle in the marketplace?  At CME, we're experienced in finding the right formula to fit your budget and your business goals.
And, in case you do just need a basic website, we can do that too, and probably a bit better than your friend's, nephew's, cousin's, auntie's, uncle.
Thank you for considering CME!