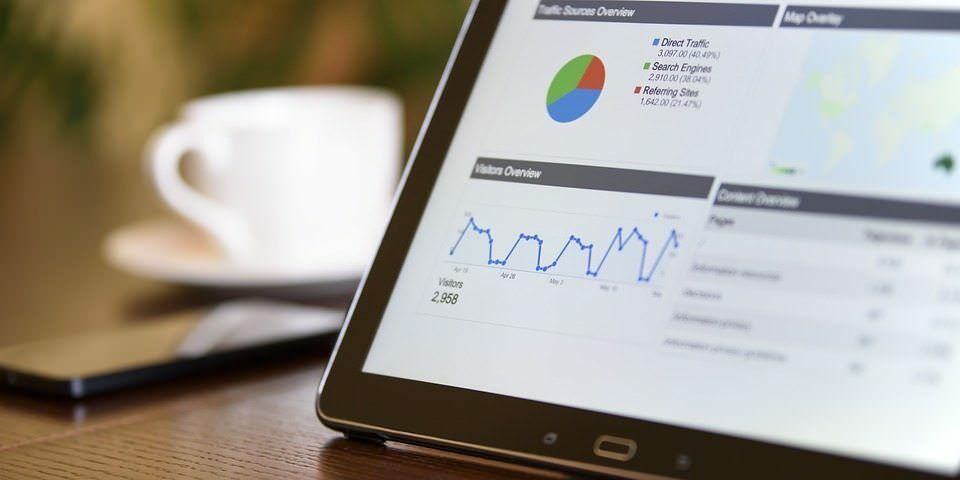 Why Google Doesn't work the way you think it does
by Scot Noel, Owner, Chief Writer, CME Websites
First: What is Search Engine Optimization, or SEO?
SEO is the ART of developing websites that work well with Search Engines like Google, Yahoo, and Bing. An effective SEO campaign helps increase the number of visitors to your website, better engage their attention, and achieves a measurable result in increased traffic and improved visitor behavior.
SEO IS NOT adding special keywords to your site so that it shows up on the first page of Google. Claims to the contrary, much like emails from a certain Nigerian prince, are scams.
Is SEO the same as Online Advertising?
No. When you search using Google, Ads are marked as ads and show up either at the top of the results, on the right side, or both, as in the image at right. (See red arrows.)
SEO affects what are called the "organic search results." (See green line and arrow.)
Ads appear only when a paid ad campaign is running.
Organic Search Results continue to work for you 365/24/7, whether you are running ads or not.
At CME, we offer both Organic Search Optimization and Paid Search Advertising (Pay-Per-Click campaigns). This document is about "organic" search engine optimization (SEO).
How difficult is SEO?
Very. Optimizing your site to work more effectively with Google is a major undertaking. Why?
The Google algorithm looks at over 200 factors to do with your website – among the most important being the on-page content of your website!
Google changes all the time, more than once per day. They give the big changes cute names, like: Penguin, Panda, Pigeon, and Mobilegeddon.
You can't control all of the factors Google takes into account, like: the age of your website, the location and search history of the person searching, and, most importantly, what your competition is doing to outperform your website.
Yahoo, Bing, Ask, and others all run similarly complex systems with some variations. In general, however, we prefer to optimize for Google and let the others tag along.
Link: Search Engine Land offers 8 Chapters of information, additional guides, news, and a library of SEO information at the following link: http://searchengineland.com/guide/what-is-seo
Link: Mallee Blue Media provides an exceptional, concise info-graphic of a Google Friendly Web Page at this link:http://www.malleeblue.com/wp-content/uploads/2014/02/Cheap-Paper-Clips.png
Showing up on the First Page of Google sounds difficult already, and we haven't even talked about 3 EXTRA FACTORS that affect people searching for your goods and services:
The exact words your potential customers type into Google when they search.
The fact that Google personalizes search results for everyone.
External factors: directories you are listed in, online reviews, Social Media activity, and links to your website.
Let's take a closer look at these three things you haven't thought of:
A Closer Look at the 3 Things You Haven't Thought of:
Your Customers are not searching for what you think they are
 Let's use CME Websites as an example.
As of this writing, our site, www.cmewebsites.com, shows up well in a search for "Greensburg Web Designers," with 4 (yes 4!) natural search results on the First Page of Google.
Since Greensburg, PA is a county seat and business hub of our service area, we should be ecstatic at having achieved such prominence, right?
Unfortunately, there is little or no evidence that people in need of websites ever type the phrase "Greensburg Web Designers" into Google. How do we know?
The results show that last month people reached our website by typing in the following phrases:
cme websites (no surprise there)
design websites
website analysis report
website updates and maintenance
Pittsburgh web design
how much does a website cost
web maintenance cost
how to evaluate a web design
All in all, our website showed up for 695 individual search phrases last month, out of which 105 visitors clicked through to our website. As far as we can tell, no one searched for "Greensburg Web Designers," although we did show up for "Computer Support Greensburg" (and on the first page of Google too), but we didn't get a visit from that one).
Your search results are not the same as your neighbor's, or your sister's, or your customers'
Google personalizes search results. Indeed, the trend in all Search is to personalize results to the individual doing the searching. With the launch of Windows 10 and the new Microsoft Edge web browser, this will become even more pronounced, as Microsoft Edge incorporates a "relevance algorithm" right into the browser, trying to make the best search recommendations for you personally.
When delivering your search results, Google takes into account your location, your search history, and anything it knows about you from your use of Gmail and other Google services.
So… When we saw that CME Websites showed up 4 times on the First Page of Google for the phrase "Greensburg Web Designers," was that only because Google knew who was doing the searching?
Link: Briggsby.com offers A Better Understanding of Personalized Search at the following link:
https://www.briggsby.com/better-understanding-personalized-search/
Link: Venture Beat explores Microsoft Edge, including the new "relevance algorithm"http://venturebeat.com/2015/07/28/microsoft-edge-on-windows-10-the-browser-that-will-finally-kill-ie/
Factors External to your Website are Important Too
Where your website shows up in a search is also dependent on external, "Off-page SEO" factors including but not limited to:
Directory listings on sites like Citysearch, Mapquest, Local Pages, Merchant Circle, and dozens of others.
Social Media, including your GooglePlus page, Facebook, Twitter, Pinterest, LinkedIn, and more.
Reviews on GooglePlus, Facebook, Yelp, Angie's List. City Search, and more.
Links from other websites to yours can both help and hurt. The rules are always changing.
Link: DigitalEyeMedia reports that Google's Pigeon Update favors Directory sites over Local Businesses
http://www.digitaleyemedia.com/blog/googles-pigeon-update-favors-big-directories-over-local-businesses
Link: SearchEngineJournal reveals the Real Reasons Social Media Affects Your Company's SEO
http://www.searchenginejournal.com/real-reasons-social-media-affects-companys-seo/129900/
Link: An article by Paula Allen shows 12 SEO Approved Ways to get Local Business Reviews
http://www.bruceclay.com/blog/local-businesses-need-reviews-12-seo-approved-ways-get/
Link: An article by Corey Eridon on12 Places Businesses Should be Collecting Online Reviews
http://blog.hubspot.com/blog/tabid/6307/bid/33741/12-Places-Businesses-Should-Be-Collecting-Online-Reviews.aspx
Link: SearchEngineLand reviews the State of Link Building for SEO in 2015 and Beyond
http://searchengineland.com/whats-state-link-building-seo-2015-beyond-215578
Your Competition isn't Sitting Still
People often lose track of the idea that, while your web developer is trying to deal with this complex storm of elements influencing where your website shows up in a search – your competition may be doing exactly the same thing! And some industries are much tougher than others.
As in war, where Napoleon said "God is on the side of the big battalions," that could be rephrased today as "Google is on the side of the big spenders."
Large, meticulously optimized websites that have their SEO factors reviewed and updated on a regular basis by experts are likely to beat out their smaller competition. The bigger your budget; the better your results.
Then, is all hope lost? Is there no alternative to spending everything you have, just to try to show up on the first page of Google – knowing that if you spend every cent you have, there is still no guarantee?
Well, another bright Frenchman named Voltaire countered Napoleon's statement with his own. He said:
"God is not on the side of the big battalions, but on the side of those who shoot best."
I suppose in Search, as in War, the truth lies somewhere in between.
Focus on Measurable Results, Not Bragging Rights
Remember the example we gave for our own website on page 3 of this document? Showing up on the first page of Google for your favorite keywords is no guarantee of attracting visitors. We also showed, on page 4, that the results you see when you search vary somewhat from what others see when they search for the same thing.
We need to turn our attention to information we can measure and where the actions we take can show measurable improvements.
Google Analytics
Google Analytics is the most widely used web analytics service on the Internet.
Analytics provides information about your website, including the frequency of visits, as well as the behavior and geographic location of your visitors. It can even provide gender and demographic information.
When CME Websites engages in an SEO campaign, evaluating the changes in Analytic information provides insight into whether the efforts made to make the site more visible online are having an effect.
Link: Finding Your Way around Analytics takes a look at the main features and controls of Analytics
https://support.google.com/analytics/answer/2604608?hl=en&ref_topic=3544906
Google Search Console
Formerly known as Webmaster Tools, Google Search Console is another Google service that helps your webmaster monitor and maintain your site's presence in Google Search results.
Where Analytics concentrates on information about visitors who have actually reached your website, Search Console provides insight into how Google itself is interacting with the site itself.
It answers the questions:
Does Google even understand what your website is about?
What search phrases does it show your website for, and on average, where does your website show up for each of those searches?
Link: What is Search Console? helps you understand who should use these webmaster tools and why
https://support.google.com/webmasters/answer/4559176?hl=en
Boots on the Ground Results
How's business? Your webmaster can't know what goes on at your place of business in terms of sales, calls, and gross revenue.
Nor can your webmaster convert that interested web visitor to a buyer if the potential customer has a bad experience when they call or visit your company.
For SEO, or any marketing campaign to earn its ROI and contribute to your top line, you need a practical, onsite method for measuring results and where they come from.
The more detailed you can be, the better, and the more you share information about your customers and how they found you online, the more you arm your webmaster with actionable information.
IF I CAN'T BE FIRST ON GOOGLE, WHAT'S NEXT?
Well, you can be first occasionally, and then more often…
Google will show even badly optimized websites as a useful search result to part of its audience, some of the time. Everything we've discussed in this document is about making a well optimized website that Google favors more often and more consistently.
The trick, if there is one, is to make that favorable search result happen more and more often over time, and then for more and more searches.
At CME Websites, we are experienced at building search optimized sites and working every one of the angles and influencing factors mentioned in this document.
We know that improving search results is not a cakewalk, nor is it always a straight course to improved visitors and increased sales, but when applying a realistic budget combined with informed expectations, it can be done in ways that are both measurable and beneficial to your company.
Most importantly, SEO takes time. Think months over weeks, years over months, with step by step improvements along the way.
3 CME Specialties to help make it so
While all of the techniques mentioned in this article are in CME's toolkit, three of our favorites, at which we feel CME is especially skilled are:
Let's take a look at that last one, Long Tail Optimization, and the way CME approaches it. We call it "Pages as Fishing Lines; Content as Bait."
PAGES AS FISHING LINES, CONTENT AS BAIT
At CME, we favor larger, content rich sites over smaller content-lite sites.
It's simple, we think of each page as an SEO fishing line, and the content on that page as SEO bait.
For us, one page might be optimized for "Evaluating Website Quotes," another for "WordPress Security Suites." We continue to add articles and pages over time.
We even write articles for other websites; which is why today one of our articles for the entrepreneurial resource website Exit Promise is first on Google when you search for "Make Your Contact Form a Success."
http://exitpromise.com/make-contact-form-success/
Timing is important. We don't recommend you start with a large, content-heavy site, but rather that you build one over time, sending growth and freshness signals to the Google algorithm as you go.
Long Form Content captures searches. We don't recommend 2,000 word articles on every page. The basic services pages we write are generally between 200-300 words; however, Google does favor deep content and long articles – so remember to make room on your site for in-depth content.
Link: Why Fresh Content is Essential to your Website's Success http://www.skyword.com/contentstandard/enterprise-marketing/weekly-seo-tip-why-fresh-content-is-essential-to-your-websites-success/
Link: Google's 'In-Depth Articles' Algorithm Update
http://blog.hubspot.com/marketing/googles-in-depth-articles-algorithm-update-content-nj
No one will ever read all this content
When you go to review all the content we prepare over time for your site, you will no doubt find it time consuming to proofread and your first reaction (quite naturally) will be "no one will ever read all this."
You are absolutely correct, but that natural feeling misses how websites are used and how the experience of the visitor will be completely different from your own. It is important to understand that websites are a "non-linear" experience. No one starts on the first page, reads the first page completely, and then moves on to the next page like a book.
In fact, you do not know where a visitor will start their experience, as search engines make every effort to bring them in on the page that best answers their individual query.
This means you should think of individual pages on your website as fishing lures. The more fishing lines you set out, each hooked with a slightly different "bait," the more opportunities you have to catch a search.
It's not a Burdensome Experience to Your Visitors
No one who visits your website ever feels the slightest emotional obligation to read anything they don't want to. They engage in "scanning" behavior, looking for pages and headlines that answer their individual concerns.
On average, they do this quite quickly, deciding to stay on your site within a few seconds and, if staying, deciding to take an action (like call you) within a minute or two on average. (Obviously, in that minute or two they did not read all the content on your website.)
Even though they won't read all of it, depth of content makes your site look authoritative and important to visitors and helps tremendously with search engines (as they want to find authoritative and important sites for their users.)
And when a visitor does decide to read a long-form article on your site; they've volunteered to do so, as it contains information vital to them at the moment. Think of WikiPedia, which contains just shy of 5 million articles and grows at a rate of 750 articles per day. It is ranked as the 6th most visited site on the Internet, above Amazon, Twitter, Pinterest, Apple, Microsoft, Craigslist, eBay, DropBox, and many, many others.
If you too offer useful content that engages your audience and answers the questions that concern them, they will come.
BUDGETARY CONSIDERATIONS
How much should an optimized website cost?
By this time, it should be clear that a website which takes search engine optimization into effect requires specialized skills, experience, research, and good judgment. That can be expensive.
Link: How Much Should a Website Cost by Carol Lynn Rivera presents one of the best cost expectation overviews we have seen.http://www.websearchsocial.com/how-much-should-a-website-cost/?goback=%2Egde_2056058_member_109436239
Bottom line: entry-level professional websites are $2,000-$4,000;
Full custom design starts between $5,000-$8,000;
Robust websites with professional copywriting and optimization $10,000-$15,000.
The cost factors listed above represent 3rd party research, and are not directly reflective of CME pricing. CME pricing available upon request. Let us surprise you.
SEO as a Long-Term, ongoing Investment
To think of Search Engine Optimization as an advertising expense is misleading, because ongoing SEO works much more like investing in the stock market. It requires a forward thinking mentality that realizes there will be ups and downs, but that wise investments will bear fruit over time.
After you build your Search Optimized website, you need to invest in ongoing measures to continue to build on the foundation that has been laid.
Link: How Much Should you Spend on SEO Campaigns?
http://searchenginewatch.com/sew/how-to/2267471/how-much-should-you-spend-on-seo-services
Bottom line: ongoing SEO costs range from $750 to $5,000/month
Typical consulting costs are $100 to $300/hour
The cost factors listed above represent 3rd party research, and are not directly reflective of CME pricing. CME pricing available upon request. Let us surprise you.
Link: What ROI Can I Expect from SEO?
http://www.forbes.com/sites/jaysondemers/2014/05/21/what-roi-can-i-expect-from-seo/
Guaranteed Results?
And most importantly, no matter how much you pay, there are no guaranteed results; this is because everything about being online is both enormously complex and highly competitive.
Think of SEO as a Formula 1 Grand Prix, in which your website is a highly specialized racing vehicle requiring both an experienced driver and a crack pit crew. No amount of skill or training can buy a win, but without the needed investment, you're not even in the race.
Link: Why Reputable SEO Firms Don't Promise Guaranteed Search Engine Rankings
https://moz.com/blog/why-reputable-seo-firms-dont-promise-guaranteed-search-engine-rankings
SUMMARY
So what should you expect from your search optimized website?
That over time it will attract more search results, from your target market, than a non-optimized website.
That continued investment in SEO will bear additional fruit over time.
That there will be ups and downs, but like the stock market, the long term trend will be toward growth.
That while the expense is significant, monthly SEO compares favorably to other common forms of marketing that have been around forever, like a billboard, a ¼ page newspaper ad, a month of 30 second radio spots, etc.
Approaching Your Project with Courtesy, Integrity, and Perseverance
Ready to work with a Web Development firm that has been around since 1999, has grown through 16 years of continual change in the search engine market, and still strives to deliver the best possible value for every dollar you spend?
Contact CME Websites {Code Media Essentials} today at 724-523-3001, or email to info@cmewebsites.com