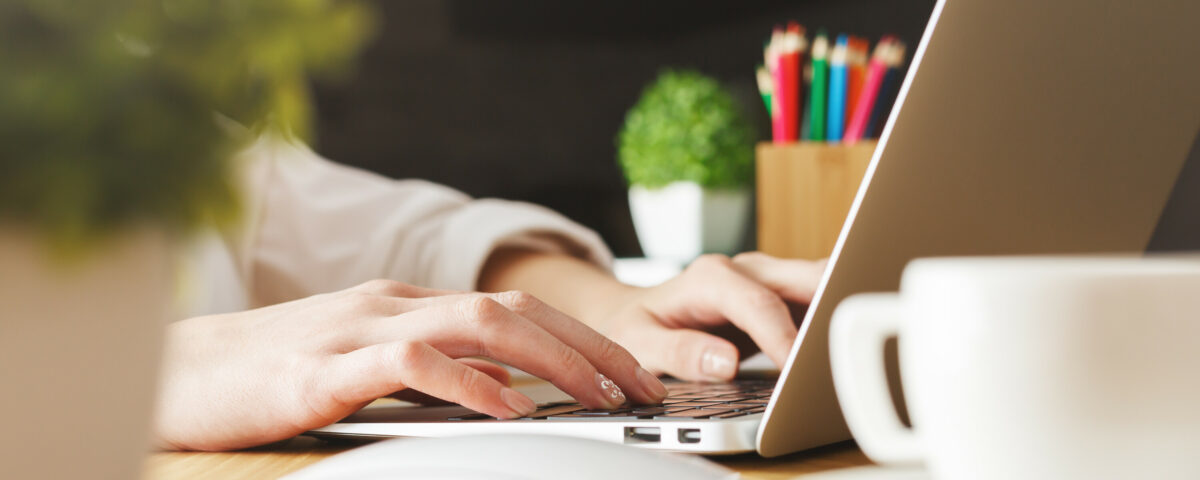 Understanding the SEO-Content Relationship
In the realm of digital marketing, few relationships are as tightly-knit as that between SEO (Search Engine Optimization) and content, and by content we mean the words on your webpage and the stories you tell. 
While some mistakenly believe that bombarding a website with keywords is the key to SEO success, the truth is more nuanced. SEO thrives on quality content. Search engines aim to provide users with relevant, high-quality answers to their questions, and it's here that well-crafted content comes into play. 
The Power of Answering Questions with Quality Content
When users turn to search engines, they are often seeking answers or solutions. Whether it's "how to fix a leaky faucet" or "best digital marketing strategies", the search engine's primary job is to provide the most relevant and beneficial answers. Websites that consistently produce high-quality content tailored to these questions naturally rank higher. 
But what defines 'quality'? Essentially, it's content that is well-researched, accurate, insightful, and easy to read. Such articles not only establish your website's authority but also foster trust among your readers. 
Notice that we said "consistently produce" high quality content!  Let's focus for a minute on what that means. 
Search engines, at their core, aim to deliver the most relevant and up-to-date information to users. Consistently adding high-quality content to a website is crucial for several reasons. Firstly, it signals to search engines that the site is active and not stagnant.  
Regularly updated content often translates to the site being a reliable and current source of information. In the ever-evolving digital landscape, outdated information can quickly become irrelevant. By routinely adding new content, websites can ensure they provide value to users, which search engines prioritize. 
Secondly, fresh content offers more opportunities for the website to cover a broader range of topics and keywords, increasing the chances of being discovered through varied search queries. It also allows websites to stay ahead of or alongside trending topics and industry changes, further solidifying their authority in a particular niche.  
Moreover, consistently updated content enhances user engagement and encourages repeat visits, which further boosts the site's perceived value in the eyes of search algorithms.  
In essence, a steady stream of high-quality content serves as the lifeblood for enhancing a website's visibility, relevance, and authority in search engine rankings. 
The Relevance of Long-Form Content in Modern SEO
While there's a place for short, snappy content, there's growing evidence that long-form articles are the heavy hitters in the SEO world. These are typically articles that delve deeply into a topic, offering thorough insights that aren't possible in shorter pieces. 
Here is an article on the topic from MOZ, a widely recognized and respected company in the field of search engine optimization (SEO). https://moz.com/blog/invest-in-long-form-content  
Long-form content offers several advantages:
They tend to be shared more frequently, which improves backlink potential.

 

They provide more opportunities for keyword integration without appearing forced.

 

They keep users engaged for longer, decreasing the site's bounce rate.

 

Thus, from an SEO perspective, longer content often signals comprehensive information, leading to better rankings.

 
What do we mean by "long form" content. How big do these articles have to be? 
Long form content refers to content that provides in-depth information on a particular topic, going beyond the superficial coverage typically seen in shorter articles or posts.  
While there's no universally agreed-upon length for long-form content, many SEO and content experts typically consider articles exceeding 1,200 words to be "long-form." However, depending on the depth and complexity of the topic, some long-form pieces can range from 2,000 to 5,000 words, or even more. 
To effectively engage its intended audience, long-form content must not only be lengthy but also comprehensive, well-structured, and relevant.  
Length for the sake of length won't achieve engagement; the content needs to provide genuine value. Readers invest time in long-form pieces expecting deep dives into subjects, actionable insights, or extensive research.  
From an SEO perspective, longer content tends to provide more opportunities for keyword inclusion, internal linking, and detailed exploration of a topic, which search engines often interpret as comprehensive coverage. This can lead to better search engine rankings. However, it's worth noting that while search engines may favor comprehensive content, user engagement metrics (like time on page and bounce rate) play a crucial role. Thus, longer content that doesn't resonate with readers won't yield desired SEO results. 
So, while 1,200 to 2,000 words can be a good starting point for long-form content, the emphasis should be on quality and depth. Depending on the topic, industry, and audience, effective long-form pieces can vary widely in length, from a couple of thousand words to extensive guides of 5,000 words or more. The key is ensuring that every word serves a purpose and contributes to a richer understanding of the subject! 
The Art and Science of Keyword Integration
Keyword stuffing—the practice of cramming articles with keywords in an unnatural manner—is passé and even penalized in today's SEO. Modern Search Engine Optimization requires a more elegant approach. Integrating keywords into your content shouldn't disrupt the reader's experience. They should fit seamlessly, ensuring content readability isn't compromised. 
Now, in the early days of the internet, search engine algorithms did primarily rely on keyword density within web content to rank pages. However, as technology advanced and users' search habits evolved, search engines, led by giants like Google, began shifting from mere keyword recognition to understanding the context of content. 
Google's introduction of BERT (Bidirectional Encoder Representations from Transformers) marked a significant advancement in its search capabilities. BERT, a deep learning algorithm related to natural language processing, helps Google better understand the context of words in search queries, thereby refining its ability to return more relevant results. 
Traditionally, search algorithms read words in a query sequentially, placing heavy emphasis on specific keywords. BERT, however, transforms this approach by analyzing the relationships between all words in a sentence, rather than in a linear fashion. By examining words in relation to those before and after, BERT can discern nuances and subtleties, grasping the deeper intent behind a search query. For instance, in a search like "visa for US travel from India," BERT ensures that the focus is on the visa requirements for traveling from India to the US, rather than the other way around. 
Through BERT, Google has taken a massive leap forward in understanding conversational nuances and the complexities of human language in search queries. This not only leads to more accurate search results but also offers a better user experience by catering to the intricacies of natural, everyday language. 
Of Course, Keyword Use in Headlines and Meta Code is Still Important
While the main content's context is pivotal, the structural elements of a web page are equally influential in guiding search engine interpretation. Keywords, when used judiciously within CSS-styled headlines (like H1, H2, H3 tags), not only emphasize the hierarchy and flow of the content but also signal to search engines the primary themes of the article. These styled headlines help in breaking down content, making it easily digestible for readers and crawlable for search engine bots. 
Moreover, while the visible content is essential, the behind-the-scenes meta code plays a crucial role in SEO. Tools like Yoast SEO assist website owners in optimizing this meta information. Meta titles and descriptions, for instance, provide succinct summaries of a page's content. When well-optimized, they can increase click-through rates from search engine results pages and ensure search engines accurately index the content. 
While keywords still maintain a level of importance in SEO, it's the broader context, related phrasing, and the smart structuring of content that truly makes a difference in modern search engine algorithms. By ensuring that content is comprehensive and well-optimized both visibly and behind-the-scenes, website owners can create a robust SEO strategy that caters to today's increasingly sophisticated search engines. 
Prioritizing Genuine User Engagement
User engagement is no longer just about getting a click. It's about genuine interaction. Are users commenting on your articles? Are they sharing them on social media? Are they spending time reading through the entire content? 
Engaging users in long-form articles requires a strategic approach that combines insightful content with reader-centric design and interactivity. Long-form content, by its nature, demands a more considerable time investment from readers. Hence, ensuring that the content not only grabs but sustains their attention is pivotal. 
Firstly, breaking up content with relevant subheadings, compelling visuals, infographics, and interactive elements can maintain reader engagement.  
These elements serve dual purposes: they make the article visually appealing and provide natural breaks, allowing readers to digest information in chunks.  
Infographics, in particular, can distill complex ideas into easily understandable visual formats, making the content more accessible. Secondly, it's essential to encourage active participation. This can be achieved by incorporating interactive elements like polls, quizzes, or even comment sections that provoke thought and discussion. Ending sections with thought-provoking questions can also stimulate readers to reflect on the information, deepening their engagement. 
Moreover, with the rise of mobile readership, ensuring that long-form content is optimized for mobile devices, with a responsive design and easily scrollable sections, is non-negotiable. A seamless reading experience, irrespective of the device, can significantly amplify user engagement, making them more likely to read through the entire piece and interact with its various components. 
Engagement signals to search engines that your content is not only relevant but also valuable. Encouraging user interaction—through compelling call-to-actions, engaging visuals, or thought-provoking questions at the end of your articles—can be a significant boost to your SEO efforts. 
Questions to Ask About Quality Content on Your Website
Each of the following questions is meant to stimulate ideas about relationship between content quality and SEO, encouraging you to consider practical applications and potential improvements in your content strategy. 
How do you currently evaluate the quality of content on your website, and how might a deeper understanding of SEO alter or enhance this evaluation?

 
In what ways do you think focusing on user intent, rather than just keyword density, can transform the relevance and value of your content in the eyes of search engines?

 
Reflecting on the rise of long-form content, how might diversifying the length and depth of your articles cater to varied user needs and simultaneously benefit your site's search engine ranking?

 
Considering the holistic approach of search engines in understanding topics, how can you broaden your content strategy so that it is both user-centric and SEO-friendly?

 
With genuine user engagement being a crucial ranking factor, what interactive elements or strategies can you integrate into your content to foster deeper connections and encourage prolonged interactions with your audience?

 
Help in Developing Content Does Exist
In today's digital landscape, content is indisputably king. Yet, not every company is equipped with a team of proficient writers who can craft compelling, SEO-optimized content. This gap, however, doesn't spell doom for businesses eager to boost their online presence. Enter: professional SEO writers and specialized web agencies. These experts come equipped with the knowledge, skills, and years of experience necessary to produce high-quality content tailored to drive organic traffic and engage audiences. 
A common apprehension businesses harbor is the belief that external writers might not grasp the intricacies of their industry. But in reality, the essence of a seasoned content creator's job is to delve into varied domains, understand complex subjects, and convey them in an accessible and engaging manner. They're trained to immerse themselves in research, assimilating industry jargon, trends, and nuances, and translate them into content that resonates with both experts and laymen alike. 
Choosing to collaborate with external content experts isn't about relinquishing control but about harnessing specialized skills to amplify your message. The key lies in finding the right fit—an individual or agency whose ethos aligns with yours, and who understands the delicate balance between SEO requirements and genuine, valuable content.  
Remember, in the vast world of digital content, you're not alone. Expert assistance is available; you just need to reach out and harness it. With the right partnership, the daunting task of creating impactful content becomes a collaborative and fruitful endeavor. 
In Summary and Conclusion
The relationship between SEO and quality content is undeniable. For businesses to thrive online, understanding this intricate dance is crucial. Quality content answers user questions, provides in-depth insights through long-form articles, seamlessly integrates keywords, and promotes genuine engagement. When all these elements come together, search engines take notice, and your rankings soar. 
Want to harness the power of quality content for your SEO strategy? Contact Chroma Marketing Essentials at 724-523-3001, or visit our Contact Page today and let's craft a winning formula for your digital success.